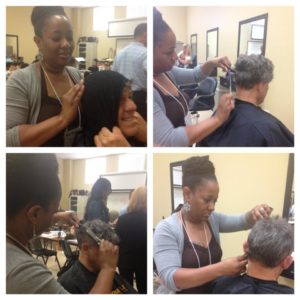 If you are undergoing treatment for Cancer or Androgenic Alopecia, your Medical Insurance may cover a Cranial Prosthesis (or a Medical Wig), if prescribed by a Doctor. We are trained and certified in the application and maintenance of custom Medical Wigs. Clients requiring this service are important to us, so we go above and beyond to ensure your privacy and dignity during each phase of the process.
Amelia Salon provides the following Medical Hair Loss Services: Crown Additions and Full Cranial Prosthetics.
If you suffer from a condition that has caused Medical Hair Loss, and you need a Cranial Prosthesis, Amelia Salon may be able to help.  Please review our New Clients page on how to schedule an appointment.